My sister has been trying to get me to go to Longwood Gardens. When I say "trying to get me to go"…I mean…HOUNDING!!!!!
My response has traditionally been, "yeah….look at a bunch of flowers…um…no thanks."
This has been going on for years!
Years, I tell ya!
This past Monday, she had taken the day off work so we could "spend a summer day together." When asking her what she wanted to do with that "summer day," she couldn't think of anything. My hubby suggested to me that we go to Longwood Gardens.
For once, I didn't recoil, vomit, and or otherwise have bodily functions rejecting the idea.
I call this a fruit of the Spirit.
Needless to say, we ended up going to Longwood Gardens.
I have to admit.
I was soooooo wrong.
The place defies words.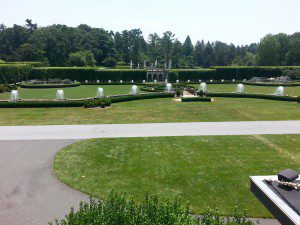 The care attended to the plants, flowers, and grounds is unmatched. Except for maybe DisneyWorld, which is a whole other subject.
Walking 1100 acres is no small task, so one of us rented a scooter to get around the grounds. The other hoofed it, for the most part, except for some mercies lent by the renter of the scooter for a ride.
Let's face it, as we get older, some people don't do as well with walking long distances. And when you want to see all 1100 acres, you do what you gotta do.
Yes, there are flower gardens. Yes, there are shrub gardens. Yes, there are water gardens. There is also a forest walk and a meadow walk. And lillyponds! And a music conservatory with an "over 10,000 pipe" organ, which rendered me speechless when I heard it! I grew up in a church with a beautiful traditional pipe organ, and have gone to silent films with the Mighty Wurlitzer of the Weinberg Center in Frederick, MD, but nothing – NOTHING – has rendered me speechless such as his.
Seriously. I couldn't even speak of it, lest I break down in TEARS, for at least 30 minutes.
Something so magnificent and yet so parochial led me to the place of NO WORDS.
We meandered around the grounds, seeing the DuPont house, Pierce's forest, a couple treehouses, fountains, an eye of water, a carillon, and just general beautiful gardens of flowers, bushes, and shrubs.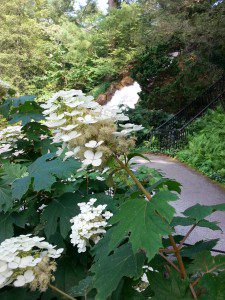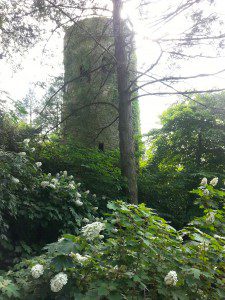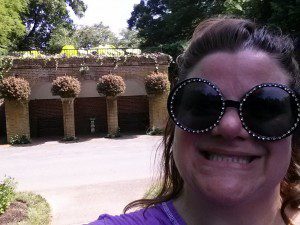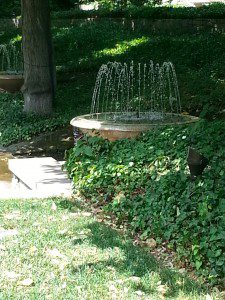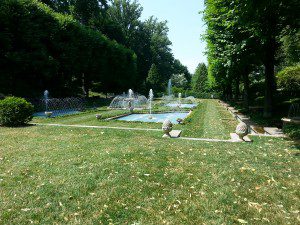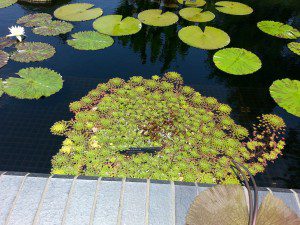 We saw a young lady of about 10 or so who look like she had just had her first communion and was doing a photo shoot in her white dress. We also spied another young lady a bit older than the little one in a vibrant pink dress doing a photo shoot with the water falls and carillon in the background. Maybe a Sweet 16 party. Maybe an Indian-style wedding. I don't know, but it was an amazing backdrop for whatever photo she wanted.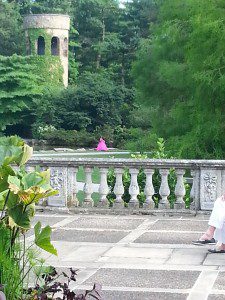 Pink Dress
What does that have to do with massage? Well, nothing overtly.
Except when we were on our way home, my legs were screaming that they wanted rest. A massage would do nicely, I think, in the next day or two.
Next time you go on a adventure where you're walking around gardens, parks, or a hiking around a mountain, remember your muscles need that little bit of massage love.